Local Business Links



Local Links:
Agribusiness
Arts
Attorneys
Auto/Truck/RV
Cell Phones
Computer
Construction
Clothes/Shoes
Entertainment
Food & Drink
Funeral Homes
Gifts
Insurance
Internet
Mfg/Industrial
Medical
Pets
Real Estate
Transportation

Vincennes Info
Special Events
Knox County
Weekly Photo
Shopping
Areas:
Main Street
Hart Street
Willow Street
Sixth Street
Kimmell Road

On-Line Business Directory

Vincennes, Indiana

---
"Places to Shop in Vincennes"
Main Street
Hart Street
Willow Street

Sixth Street
Kimmell Road
Knox Plaza
Vincennes Plaza
Site Updated Weekly - Refresh your browser for the latest page!
---
TRY Knox County: Triathlon and Duathlon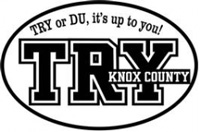 Remember those New Year's resolutions about getting in shape. Well here is your first reminder. Early registration has started for the 2018 TRY Knox County Triathlon or Duathlon hosted by the Vincennes City Parks and Recreation Department in Vincennes, Indiana. This year's event will be held Sunday, June 10th starting at Gregg Park in Vincennes. The Triathlon is a 200 Meter Swim, 10 Mile Bike ride and 5K Run. The Duathlon is a 5K Run, 10 Mile Bike ride and a 5K Run. Register now to get a discount and start training. For more information call the parks department at (812) 882-7285.
Register TRYknoxcounty

---

New Driver's License for Real ID

A Real ID is required for everyone applying for a new Indiana driverís license, learnerís permit, or identification card. Applicants must bring documents to the license branch to prove their identity (name and date of birth), Social Security number, lawful status in the United States, and Indiana residency. Customers who are renewing, amending, or replacing their current Indiana credential have the option of applying for a Real ID or a non-compliant credential, but are encouraged to obtain a Real ID-compliant credential. Read more about this at :
Indiana Real ID

---
What's on at the Movies


What's on at the movies? Here's a look all the time from our Entertainment page. Just click on Entertainment and then Show Times to get the latest showings locally.

---
Shop Local Merchants

When you shop with local merchants, more of your money stays close to home; supporting jobs and other things that make this community a great place to live. Local business owners donate more to local charities than most non-local owners. The unique character of Vincennes and Knox county is defined in a large part by the businesses that reside here. Take a look at all that is offered around here!

---
Another Great Local Business:

Henderson Transfer Company
Locally owned and operated!


---

---
Whether you are new to the Vincennes community or just looking for a convenient place to find information www.ShopVincennes.com is here to help you. Telephone numbers, e-mail addresses, web pages and more are available from advertised businesses. Also available are special event web pages and small business sites. If you don't see what you need to know about Vincennes, Indiana e-mail us your question and we'll try to find the answer.

Locally owned and operated for over 18 years!
Since 1999

Advertise your business on www.ShopVincennes.com
For more information send e-mail to: info@shopvincennes.com
All trademarks, product names and company names or logos cited herein are the property of their respective owners. Reference to any products, services, or other information, by trade name, trademark, or otherwise does not constitute or imply endorsement, sponsorship or recommendation thereof by ShopVincennes.com . Copyright © 2017, ShopVincennes.com.